Limited sale until tonight, right now!

Signed up for the newsletter.

"SocialProof is a 5 star product!"
We do not send out spam emails & you can unsubscribe at any point.
How'd you like our website?
Rate from 1 to 5. 5 being excellent.
5
People bought the product
In the last 2 hours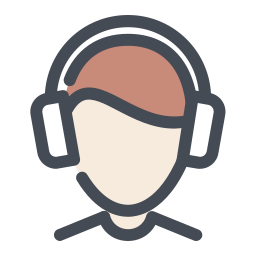 Any questions?
Let us know and we will get back to you!
💰
Skyrocket

Conversions
& Increase

Growth

.

Impact your users with our notifications.
Marketing that converts on your website, online store or blog.
Increase your website's growth by using our notification widgets.
It's easy to set up (no programming skills required) and it's FREE to start.
More engagement, growth & leads.
Install pixel
Easily integrate it on any website with just one line of code.
Create your notification
Create and customize your notification however you like it.
Grow & Profit
Generate more leads, conversions and growth. It's that easy.
Feedback from our users

Good product
"It's a great application, I haven't had much opportunity to use it yet, but what little I have done has been easy to use and has a lot of functionality."

A complete app
"So far, I am happy with my purchase and would recommend NotifyThis to anyone looking for this type of app. The customer service is very efficient and the app offers all the features I need."

Alert service for websites
"I recently purchased NotifyThis and so far I am very impressed with the offering. The user interface is easy to use and offers a lot of functionality."

Good application
"I had tried other products before with no success. I bought another notification app, but it was incomplete, full of bugs and zero support. NotifyThis is a solid product and I love it."

My review
"I have been using it on one of my websites. It did not worsen the loading speed of my site in Page Speed unlike another similar plugin I bought and had to deactivate it."

We use it at our agency
"It is simple and clear, and contains all the necessary information and statistics on campaign results."
User-friendly notifications management. Get more leads easily :)
Easy setup & integration on any website.
Any website can run our notifications.
639 notifications displayed
The proper social proof and utility widgets
Notification Preview
Choose any type of notification and preview it live.
Choose your plan
Choose and get your plan based on your needs